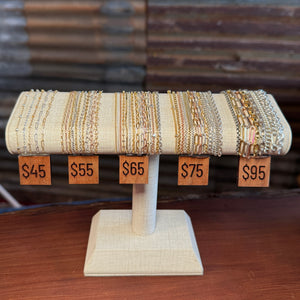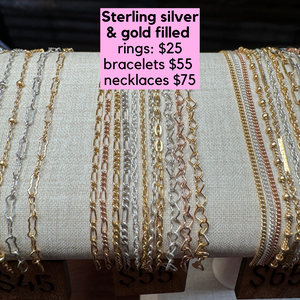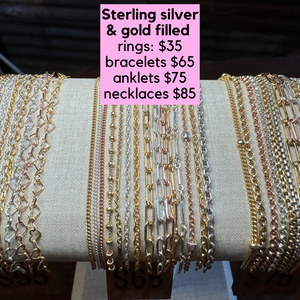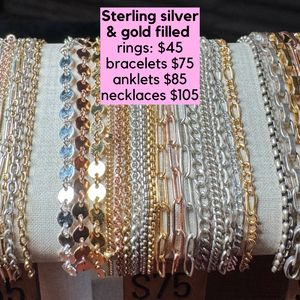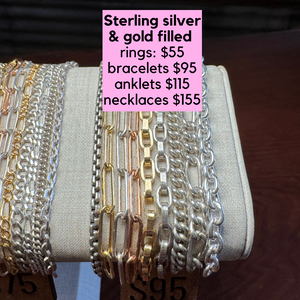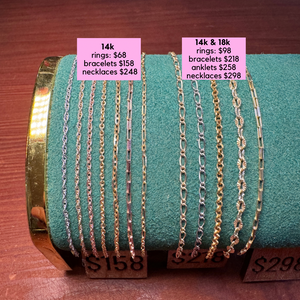 Permanent Jewelry
Prices are shown for bracelets. Tan stand sterling silver & gold filled. Green stand is 14k & 18k solid gold. 
*Jewelry shown is an in person experience. Cannot ship these out. 
*If you're planning to come with a group of 4 or more please make an appointment, link to book is at our home page.
*Free appointments are available to book on our home page.
*Walk-ins available by first come, first serve basis and will be taken in between appointments.